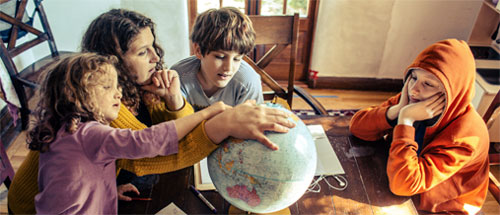 Today, Wired published an interesting article by Jason Tanz on "The Techies Who Are Hacking Education by Homeschooling Their Kids." Our micro-school, Sesat, was also mentioned (not pictured).
What consequences the homeschooling trend will have in the long run is subject to debate, but one thing is certain: compared to us, our children will grow up with more peers who have eschewed some part of traditional school, or even acquired their education entirely outside conventional classrooms.
We're used to work becoming distributed, yet people are surprised when the same happens in education. Wouldn't it be odd if education was immune to this trend?
Being a homeschooler dad, I see opportunities for new education startups that forego traditional school. For instance, I could see myself using a TaskRabbit-like service for teachers on-demand. A friend of ours recently hired a fireman off TaskRabbit to babysit. He arrived in full uniform and demonstrated his equipment to the great delight of her kids.
I am convinced we will see a successful startup in this space, run by an entrepreneur who takes advantage of the widening gap between test/audit-driven public schools and expensive private schools.